Archery is undeniably one of the key components of Mongol armies military prowess. Young or old, male and female, all Mongols were excellent archers and horse riders. Even children as young as two years old learn the traditions of Mongolian archery and horse riding.
In modern times, Mongolian archery has been revived and continued to be practiced as sport during one of the biggest and most widely celebrated festival in Mongolia, Naadam. Called by the locals "Sur Kharvaa", the Naadam archery tournaments have several different forms in which archers can participate in. Female archers shoot from 60 meters distance, while men 75 meters, with 20 and 40 arrows accordingly. There is also a separate tournament for children with various shooting distances.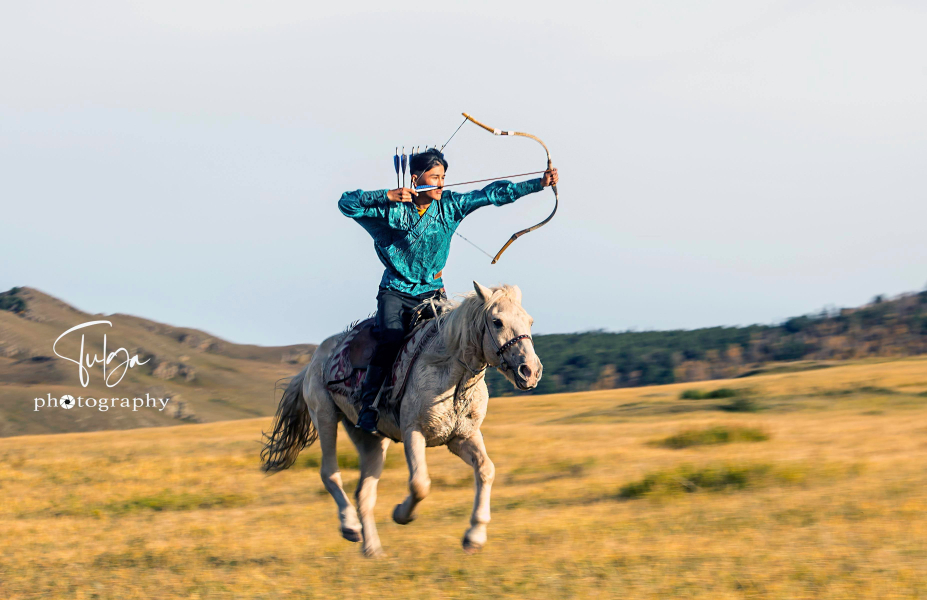 In the more recent years, another form of Mongolian Archery has become more known. This new but also old form of archery is the traditional horseback archery of the Mongols. During this form of archery, archers shoot their arrows mid-gallop. However, still few people practice this sport as tremendous skill in horse riding, archery as well as horseback archery.
Mongolian Archery – Naadam Festival