All you need to know about Reindeer Snow Festival
This unique Reindeer Snow Festival will take a place in Taiga- Tsagaan Nuur town, Khuvsgul province, Northern Mongolia 2023.
There is ancient tradition both mysterious and practical in the winter of northern Mongolia. Blowing the long wooden horn which produces a low, melancholy sound by the oldest man of the reindeer tribe. Some say it used to scare evil spirits away during the dark winter days, though the horn was also used as a means of communication between reindeer people. The colorful and meaningful festival of dance, music and reindeer, abruptly awakens the sleepy alpine village of Tsagaannuur every winter.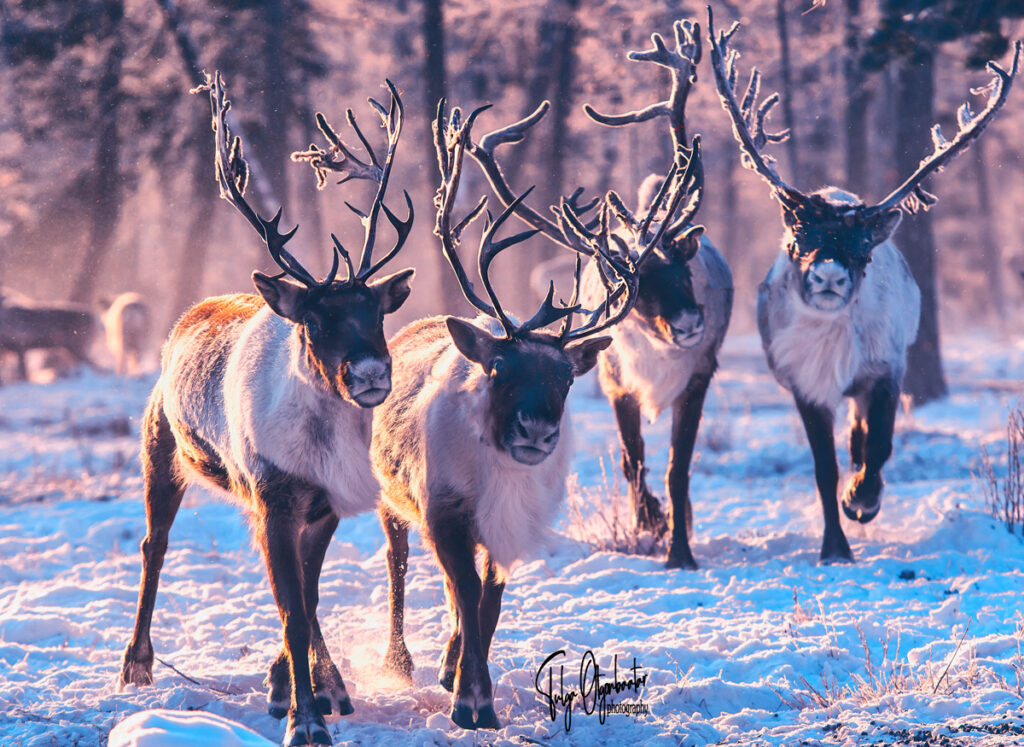 The festival lasts two full days. The start of the celebration is led by the Shaman. Resembling a cross between man and bear, he wears hooded dark animal skin, which origins are something of a mystery. The ritual looks primeval, tribal and eerie. Followed by all dancing singing all cherish the goodwill and prosperity for the coming spring!
What is the Reindeer Snow Festival?
The Reindeer Snow Festival is a Mongolian two-day winter festival organized by the local reindeer association, Ulaan Taiga National Park and Nomadic Trails. Those local reindeer herders enjoy this festival, which ends winter and welcomes spring in the woods of Taiga or Northern Mongolia!
When is the Reindeer Snow Festival?
The festival is between 5-6 March, during Ice Festival in Khuvsgul Province in Mongolia.Why Reindeer Snow Festival in March?
This is a really good opportunity to experience mild winter of Mongolia by exploring both Ice Festival and Reindeer Snow Festival in March. The weather is not too harsh, but still has snow covered most of the Northern Mongolia, where all reindeer fit and healthy.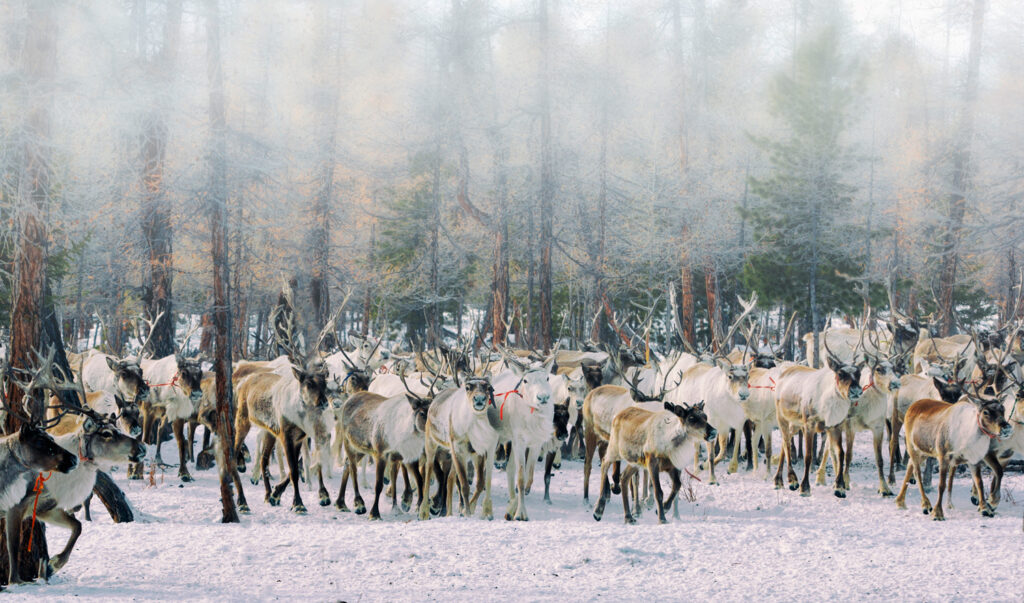 The location of the Reindeer Snow Festival: Khar Nuur Lake, Tsagaan Nuur town, Khuvsgul Province, Mongolia
How long does the festival usually last?
This is 2 full days of event related to Reindeer.
Where is Reindeer Snow Festival?
Tsagaannuur town, Northern Mongolia. 1hour domestic flights from Ulaanbaatar city. You need to drive out for 230 km to the exact spot of festival via Ice Festival in Khatgal town or straight 8-9hour drive.
Book Your Reindeer Snow Festival Tour: [email protected]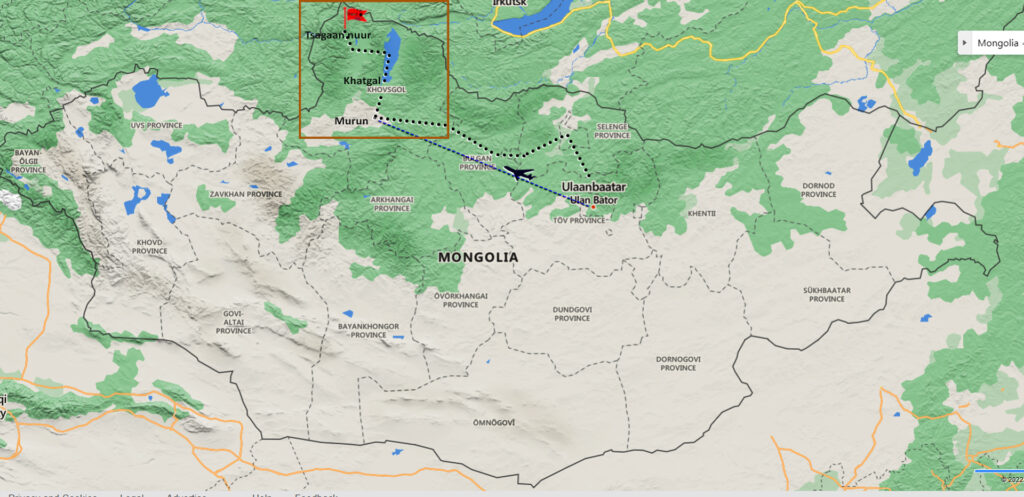 What happens at the Golden Eagle Festival?
-Gathering all reindeer
-Opening Ceremony with Parade
-Reindeer catching competition.
-Reindeer Race
-Picking up coin while on the gallop
-Tug of war- Skin pulling competition
-Tame Wild Reindeer
-Amazing Reindeer Rally- West Taiga vs East Taiga
-Award giving and closing ceremony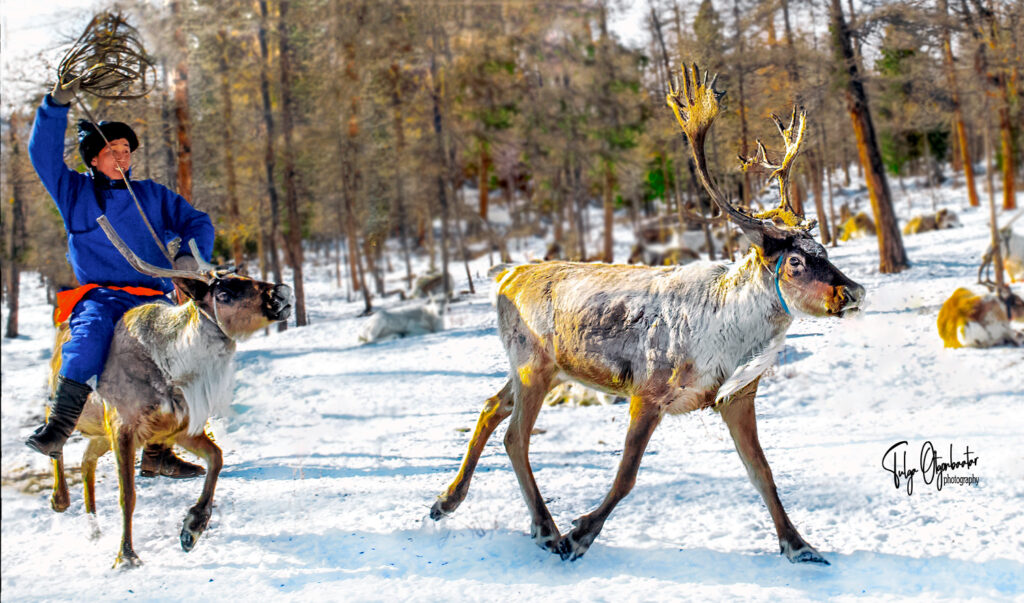 Daily Program for Reindeer Snow Festival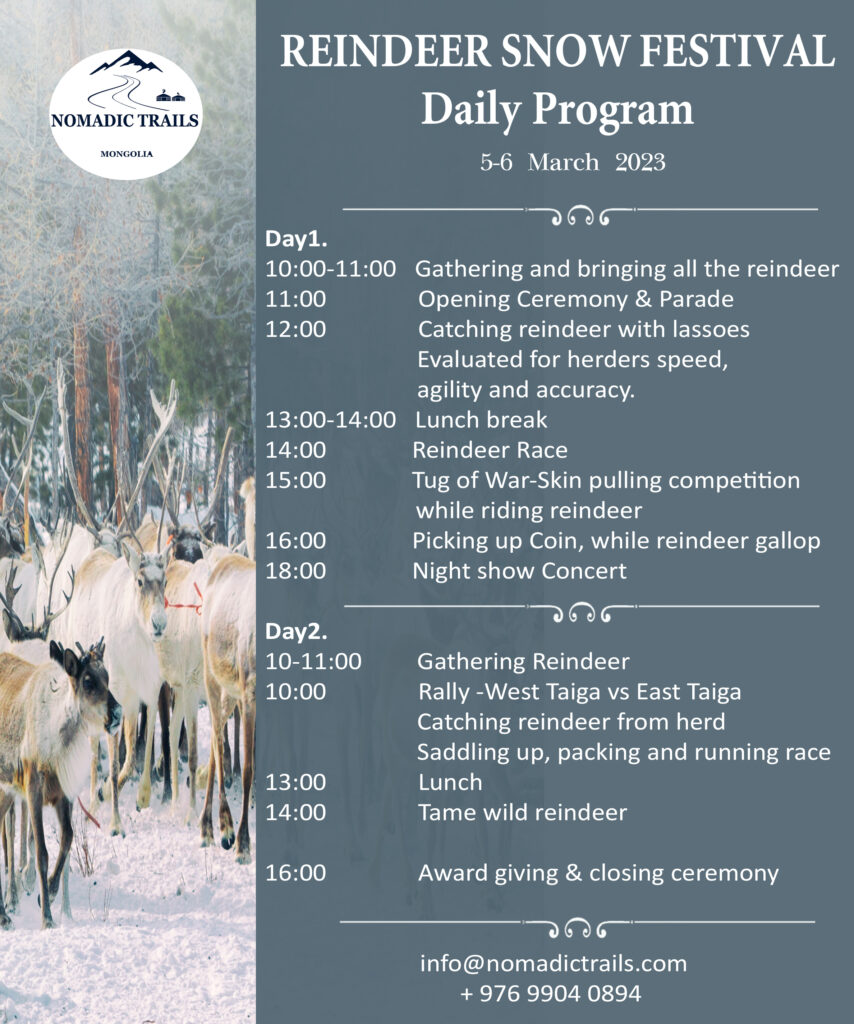 How much does Reindeer Snow Festival cost?
The Golden Eagle costs 10 USD for permission. There is no special fee for photography. There is no fee for children.
Is Reindeer Snow Festival for everyone?
Yes. It is open for everyone and public event for who loves winter activities. Both adults and children can participate. Proper winter dress is needed.
Book Your Reindeer Snow Festival Tour: [email protected]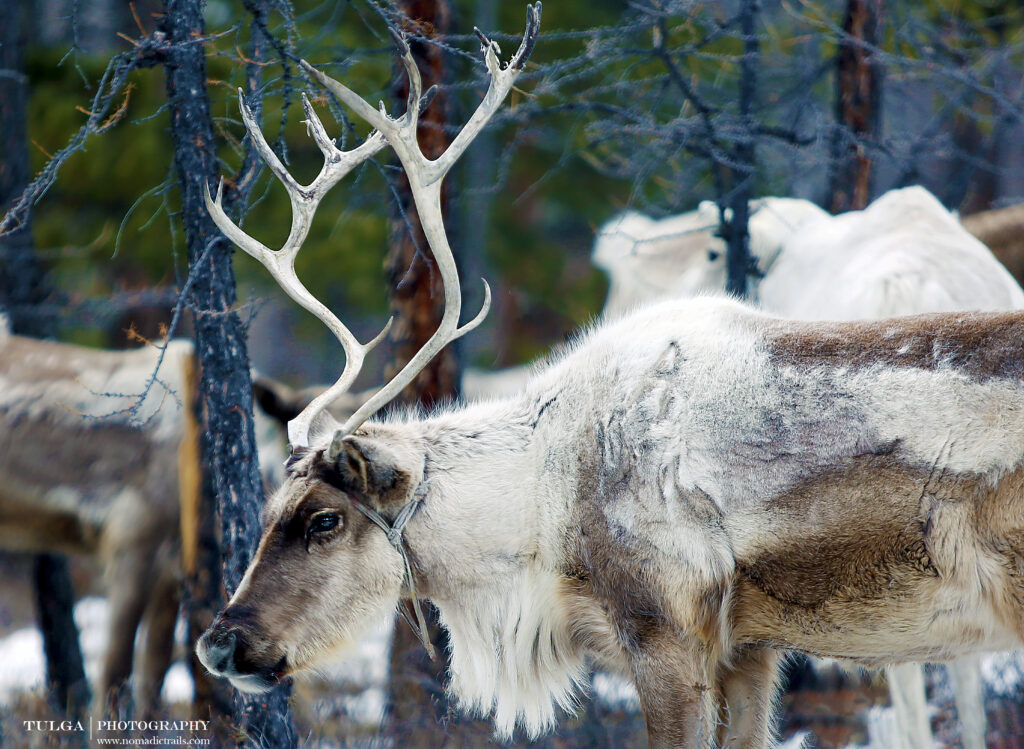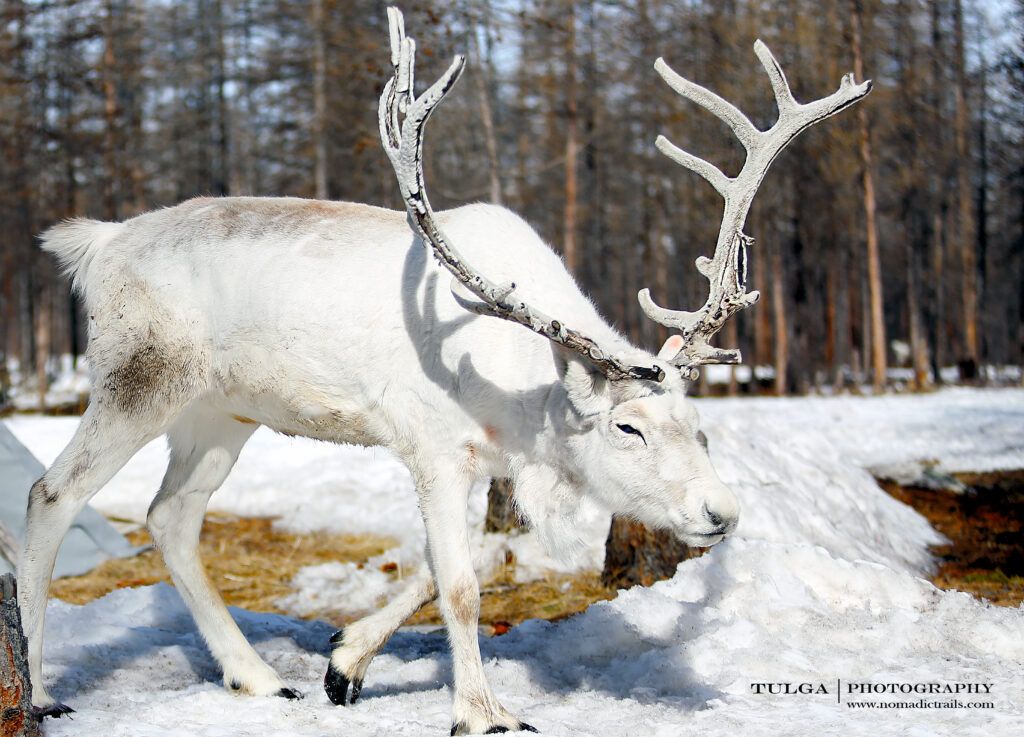 How to get to Reindeer Snow Festival
First, you need to arrive Ulaanbaatar city. You take the domestic flight to Murun town. Alternatively, you will drive out of Ulaanbaatar city for 12-13hour drive or take a train to Erdenet town. Then you will need to drive to Khatgal town via Murun town for 7-8 hour for Ice Festival.
Can I book Reindeer Snow Festival in advanced?
Yes. You can book the festival as package tour online through Tour operators who runs tour in Mongolia. Trying to show up there on your own will make you face several different difficulties including air tickets, accommodation, food, direct bus from Murun town and etc.
Book Your Reindeer Snow Festival Tour: [email protected]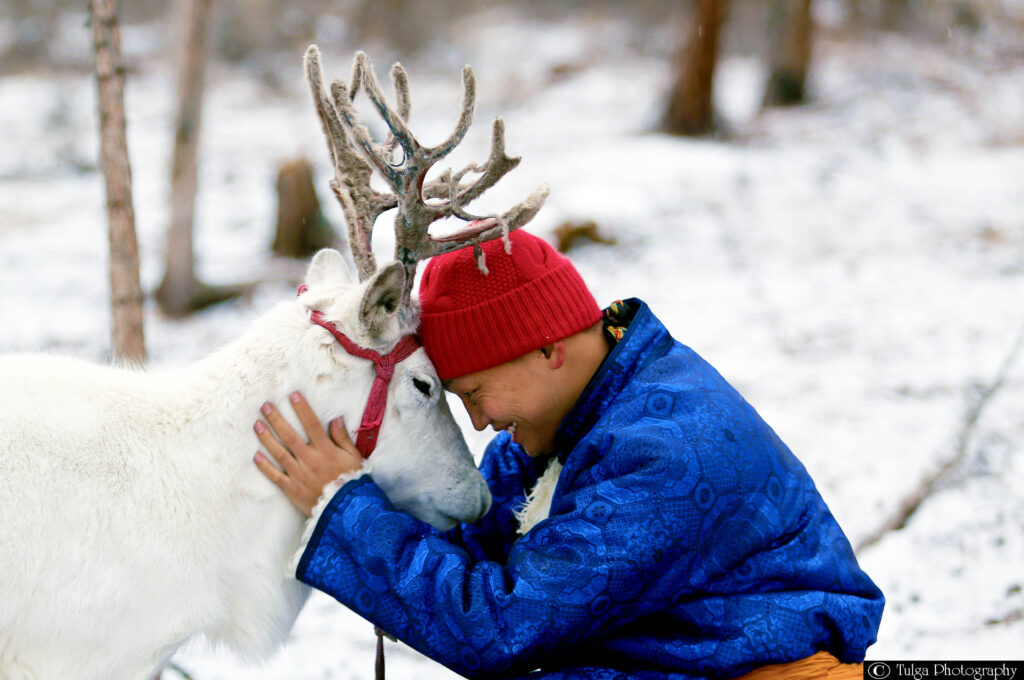 What to wear at the Golden Eagle Festival?
Are you wondering what to wear at the festival? It is a public event. It doesn't have a dress code for the festival. All you have to know is the weather forecast. It is still winter in the beginning of March -5C-10C (23F to 14F). Temperature dramatically drops in the evenings after the sunset. At the festivals, lots of people will wear their amazing colorful costumes with beautiful patterns. It's fun to take part and try to spot all of the different costumes too. You will able to buy local costume, fur hats and many more. Remember, it is still winter in Mongolia in the beginning of March. Proper winter clothing is recommended.
What about festival food?
Festival food isn't always the healthiest. One of the main festival foods is deep fried mutton pasty. You will find Dining Gers next to art and souvenir shop. Another common food you will be able to buy barbeques considering mutton. Drinks and water sold in the small open shops.
Festival toilets are amongst the worst in the world. There will be eco and long drop toilets placed nearby festival areas.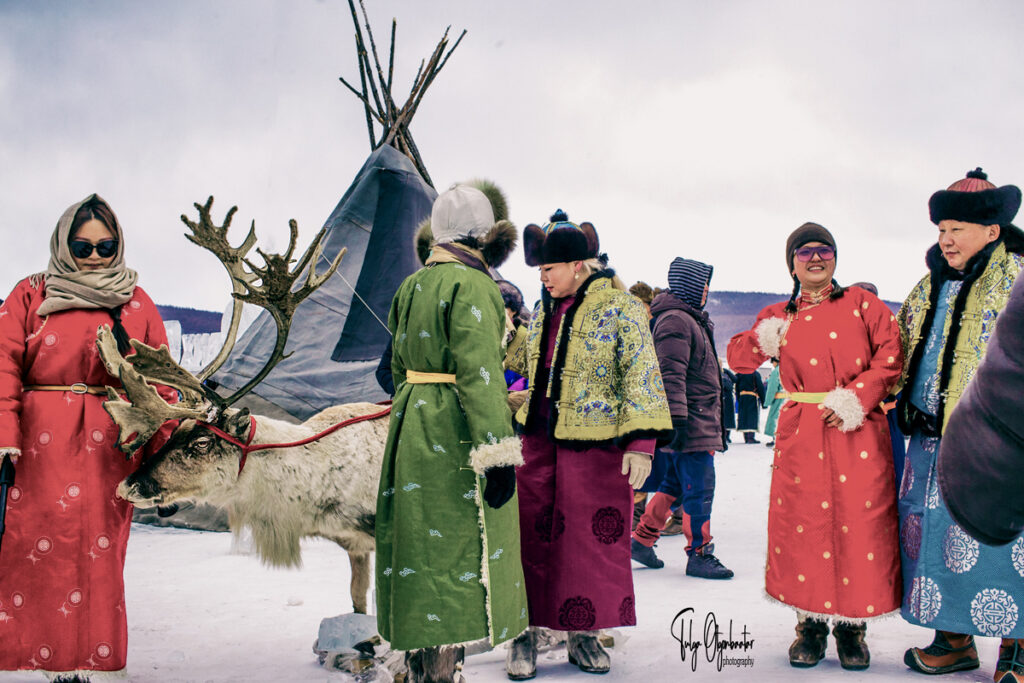 Book Your Reindeer Snow Festival Tour: [email protected]
Reindeer Snow Festival 5-6 March