Be it the capital or the farthest town, July is the most anticipated month of Mongolians. You can almost taste the anticipation in the air when the annual Naadam Festival arrives with the seventh month.
Celebrated heartily by many, Naadam Festival has three main tournaments with hundreds of participants and thousands of spectators. Also known as "the three manly games" the tournaments are Mongolian wrestling, archery and horse race. To participate in these tournaments, archers start their training back as soon as the main tournament at the capital ends. Meanwhile for horse race, the horse trainers prepare their steeds almost as they would train professional athletes.
Besides the three tournaments, the spectators have plenty to enjoy at the festival sites all over the country. Titled "Naadamin Khuushuur" the traditional Mongolian food of Naadam Festival is made dough and meat and deep fried. Usually, Mongolians enjoy this dish in a half moon shape. But specifically for Naadam, people enjoy it in a full moon shape and call it "Round Khuushuur". For drinks, many enjoy traditional "airag" or fermented mares milk.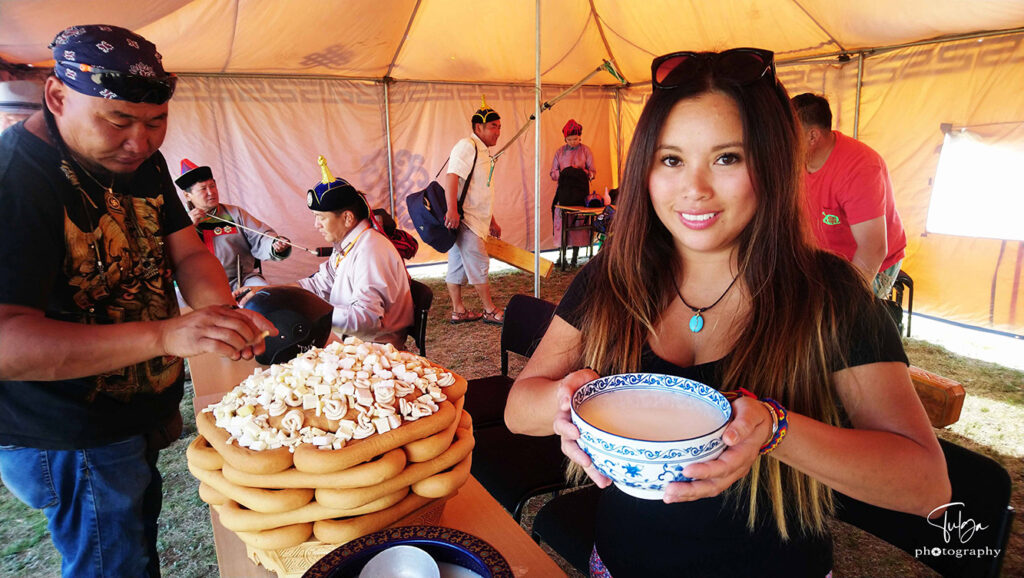 Many take Naadam Festival as an opportunity to visit their families in the rural areas, or simply to travel the country and visit the many wonders.